Three O Construction, S.E.
HC 75 Box 1040
Naranjito, PR 00719-9701

Telephone: 1 (787) 869 2710
E-mail: trescero@prtc.net
About Us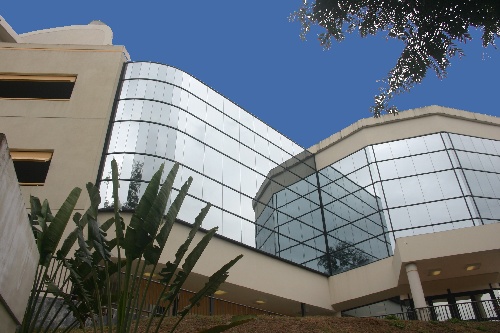 3/0 was founded in 1973 as 3/0 Electrical Contractors by Angel L. Ortiz, after working for many years in the manufacturing and construction industry as a highly qualified electrical technician and supervisor. In 1976, his brother, Manuel A. Ortiz, a licensed civil engineer, joined the company.
In 1982, 3/0 became a general construction company. In 1984 the company was incorporated under the name of 3/0 Construction Corp. and on October of 1990 the company was reorganized as a Special Partnership under the actual trade name of 3/0 Construction, S.E. In 2014, Angel L. Ortiz, the founder of the company retired and Angel M. Ortiz joined Manuel A. Ortiz as the only owners.
Since 1973, 3/0 has completed projects for many Puerto Rico government agencies such as The Public Buildings Authority, The Department of Recreation, The Telephone Company, The Housing Department, and The Land Administration Agency as well as for many Municipality Governments. 3/0 is also a specialist in the US Federal Government market, completing projects very successfully for, the US Navy, the US Army Corps of Engineers, the US Forest Service, the US Federal Highway Administration, the US General Services Administration, and for the US Coast Guard. And in the private community, 3/0 has completed projects for many distinguished clients such as the Popular Bank of Puerto Rico, and AT&T of Puerto Rico, Professional Hospital Inc., and Carimed Corp. of Puerto Rico.
3/0 has adopted a Project Management Policy of providing a close supervision committed with details, safety and environment to provide quality and timely completion for contract compliance. Each project is scheduled and monitored using a CPM program for material, labor and equipment procurement, and to secure an effective communication 3/0 maintains a very cautious document control to keep the team posted and the client well informed.
Safety and Environment is of main concern for 3/0:
IF WE CAN'T BUILD IT SAVE AND ENVIRONMENTALLY FRIENDLY; WE DON'T BUILD IT.